Welcome to Sanofi-Aventis
Take a look around and feel free to contact us.
Would you also like to see the HCP relevant content? Please log in here with your DocCheck data: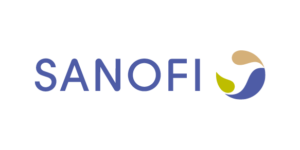 Dr. Regine Haftendorn
MSL General Medicines

regine.haftendorn@sanofi.com
Claire Julie Kibat
MSL General Medicines

clairejulie.kibat@sanofi.com
Company Information
Sanofi ist ein weltweit führendes Gesundheitsunternehmen, das Menschen bei ihren gesundheitlichen Herausforderungen unterstützt. Dafür erforschen, entwickeln und vermarkten die Mitarbeiter therapeutische Lösungen, ausgerichtet auf die Bedürfnisse der Patienten. Impfstoffe von Sanofi beugen Erkrankungen vor. Mit innovativen Arzneimitteln lindert das Unternehmen Schmerzen und Leiden. Sanofi kümmert sich gleichermaßen um Menschen mit seltenen Erkrankungen wie um die Millionen von Menschen mit einer chronischen Erkrankung.
Mehr als 100.000 Mitarbeiter in 100 Ländern weltweit übersetzen wissenschaftliche Innovation in medizinischen Fortschritt. In Deutschland sind etwa 9.000 Mitarbeiter tätig. Es gibt nur wenige Gesundheitsunternehmen, die hierzulande innovative Arzneimittel auch erforschen und entwickeln. Sanofi, mit seinen Standorten in Frankfurt-Höchst, Berlin, Neu-Isenburg und Köln, ist eines davon.
Sanofi, Empowering Life